Meetings with Chinese Master Mu Yuchun are always a breath of fresh knowledge, a ray of light on health, an inexhaustible source of inspiration and motivation. Twice a year for 17 years his students from different parts of Ukraine, as well as from other countries, gather in Odessa to gain knowledge and practical skills shared by the Teacher, to hear the secrets of Chinese traditions from a connoisseur of Chinese philosophy and culture, Chinese doctor , master of martial arts.
This year, the Mu Yuchun Health International Seminar was held in Arcadia, and it's no coincidence. This area of ​​Odessa got its name from the mountainous region of Greece – Arcadia, which, according to legend, is a place of idyll – continuous happiness, peace, tranquility.
What did the participants of the seminar do?
In short.
Internal work aimed at finding harmony, strength and health.
Taijiquan for health.
Chinese acupressure classes.
Exercises with a stick.
And a few details.
We are looking for inner harmony. Exercise "sail". On the beach and under the guidance of Master Mu it is quite possible to feel like a sail)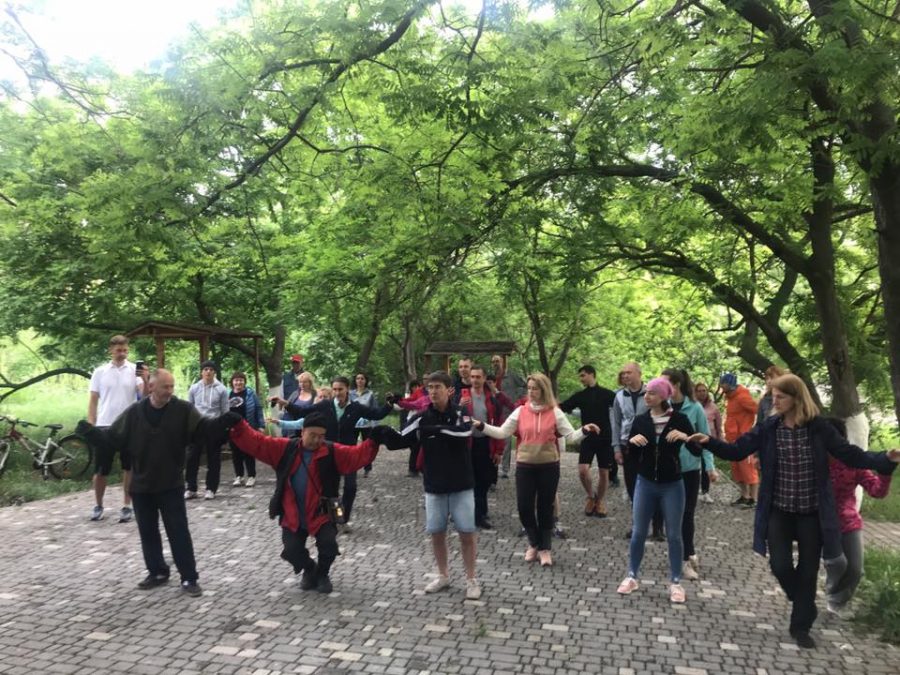 3. The rhythms of the universe and inner harmony are not so easy to capture. This requires years of practice. And when the word TRUTH is heard from the mouth of the Master who looks at you, this is the highest praise.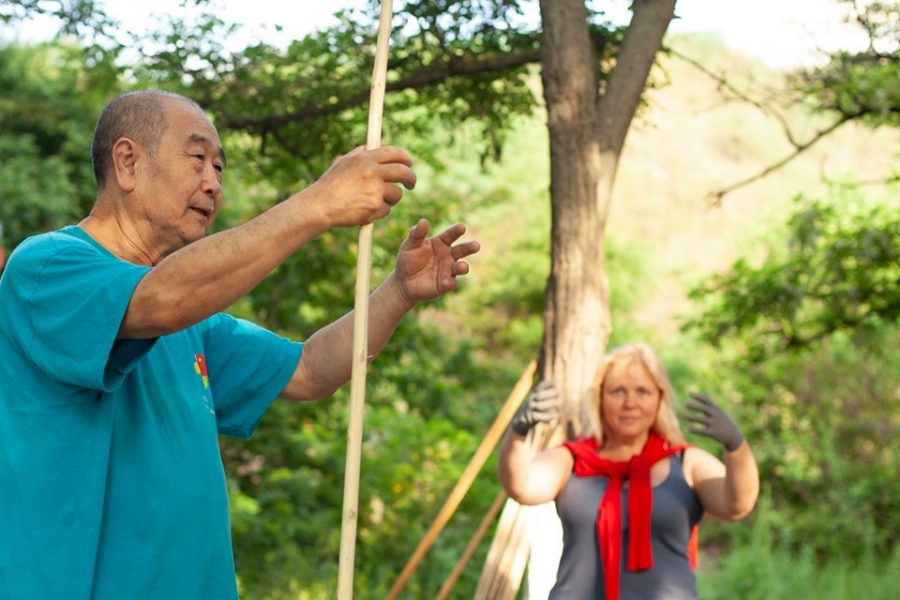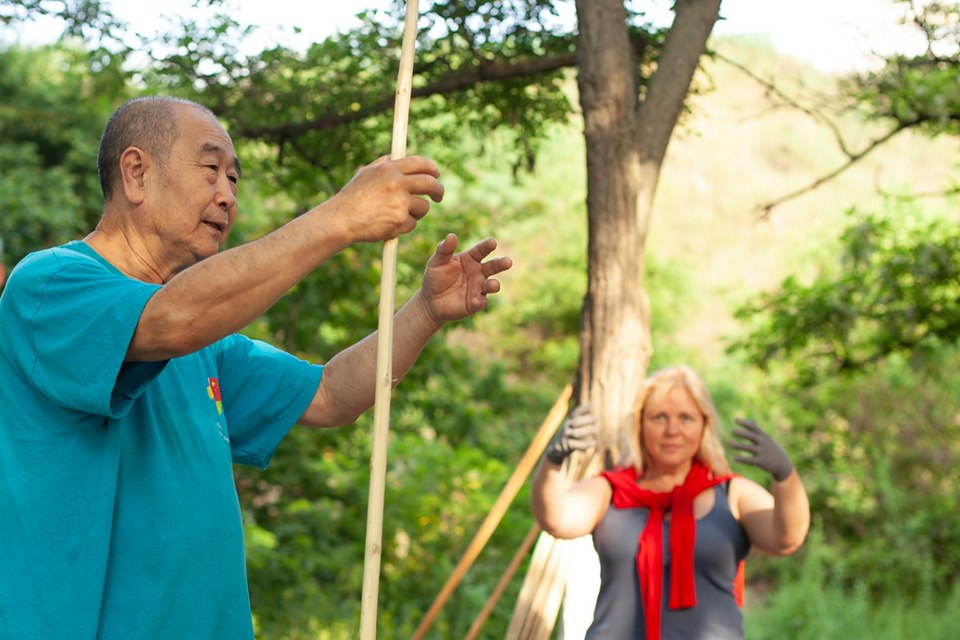 4. After Master shows the stick exercise, you begin to doubt that it really has two ends. Even if you have prepared 6 sticks of different lengths. Mu often jokes about this: "you have to go to the store to buy a new brain." But then shows the exercise over and over again. By the end of the workout, which lasts 3-4 hours, everyone gets tired, but not Mu, although he is 70 years old.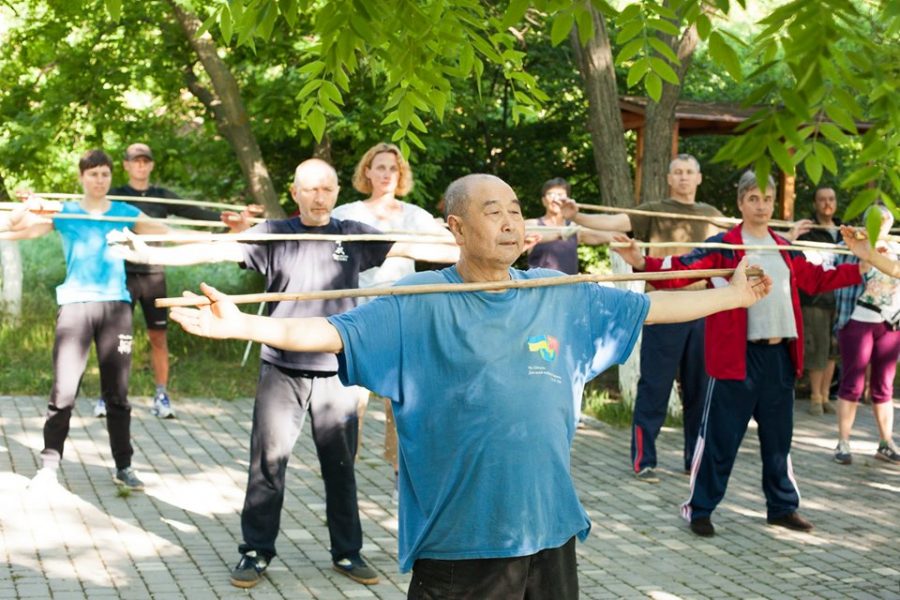 5. In terms of communications, the participants from Austria, who do not understand a single Russian word at all, were the luckiest. But even this does not prevent them from successfully performing exercises and having a lot of fun. A few years ago, they accidentally saw a video with Mu Yuchun on YouTube and have been attending seminars in Odessa ever since.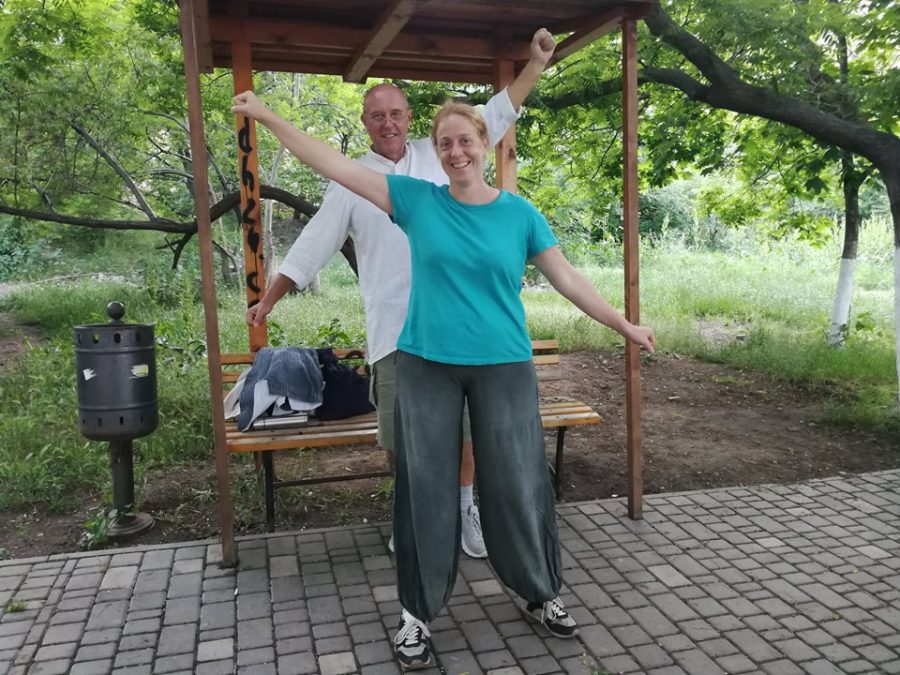 6. In medicine and massage classes, Teacher Mu tells and shows how to deal with health problems, answers questions from participants.
Chinese acupuncture lessons will be best described in videos posted by the seminar organizers on ZHEN GONGFU
You can tell a long and long story, but to feel the energy of the Teacher, to get your share of invaluable knowledge, it is better to come to Odessa once. Seminars are usually held in May and August. Information is in the group Association of traditions and culture of China on Facebook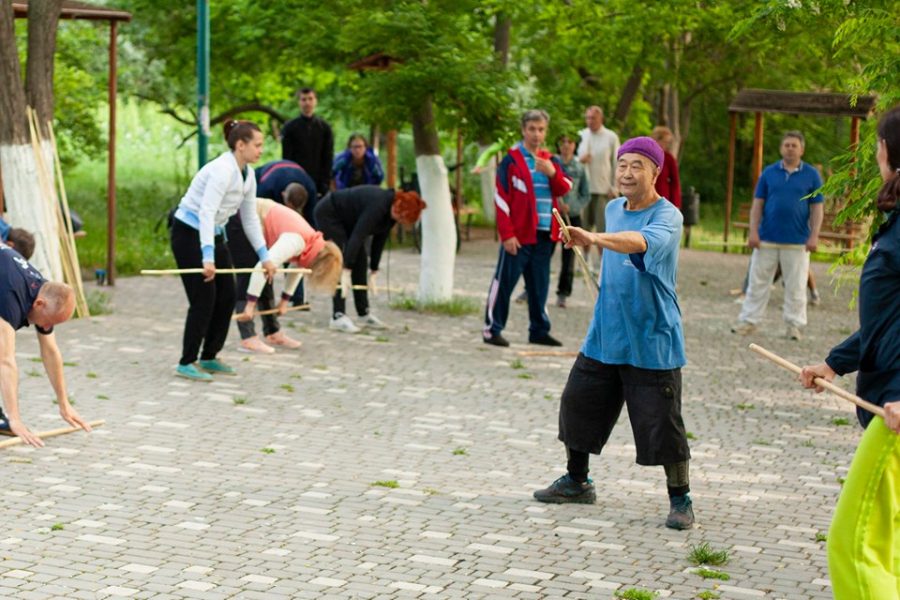 What I want is to thank Master and wish him many years of life and good health.
And, of course, to thank the sea, as well as the organizer of the seminars – Vladimir, President of the Wushu Federation of Odessa Region, and all participants.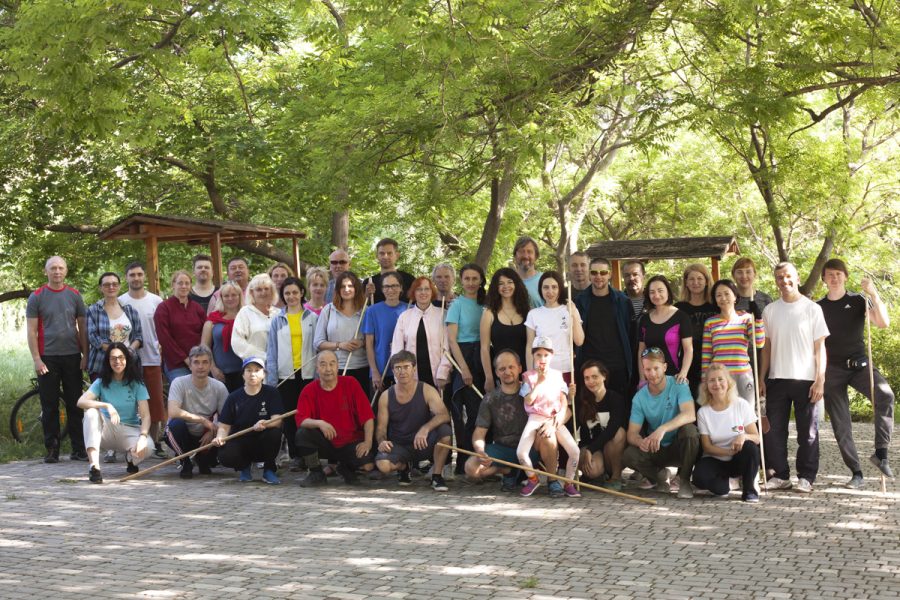 Photo by Natalia Volkova, Larisa Romanovska, Victoria Boychuk
Article author: Victoria Boychuk