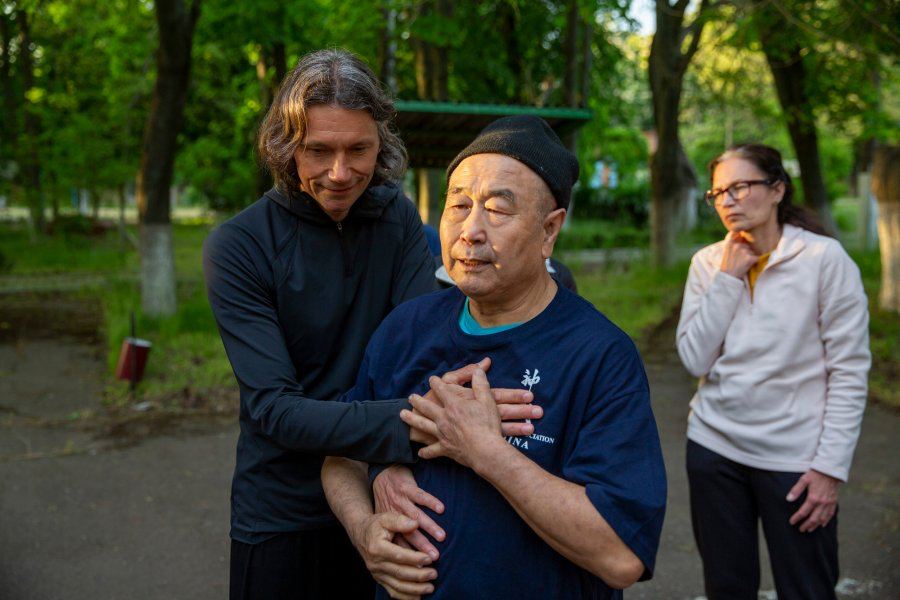 As the wisdom of the Tao says, everything happens in its own time.
Three years ago, when I met the master at a seminar, it immediately became clear that he is not only a great teacher, but also an extraordinary person. This can be seen from his disciples, wonderful personalities who do good deeds, spreading the knowledge of Teacher Mu and helping many people.
After almost ten years of practice, I felt that what we were doing was just a form that was missing something, like a drawing of colors. Master Mu was the person who helped to discover these colors, to realize the inner tai chi, bagua and other things invisible to the eye that can only be discovered through practice. Working in a group in Lithuania in Vilnius and Kaunas, in the gym and in nature, we discover more and more secrets that the teacher gives us, which heal, give more strength, harmony and awareness. Practice becomes a way of life.
Thanks again to Teacher Mu for his invaluable work, knowledge, kindness, unique sense of humor, for his magnetic energy, which reaches thousands of kilometers and millions of people. Words cannot convey – you just need to turn on the channel of Master Mu and his students https://www.youtube.com/c/ZhenGongfu/  and read the comments of 2 million subscribers.
Arturas Cerniauskas.
Lithuania. Kaunas.