Welcome to our YouTube channel Zhen Gongfu. This is a channel about traditional Chinese massage, philosophy, traditional Chinese medicine, martial arts, calligraphy, painting, Chinese cuisine. We ourselves are also doing this a lot and are interested in it. Very unusual, healthy and amazing exercises are shown by Mu Yuchun and his students.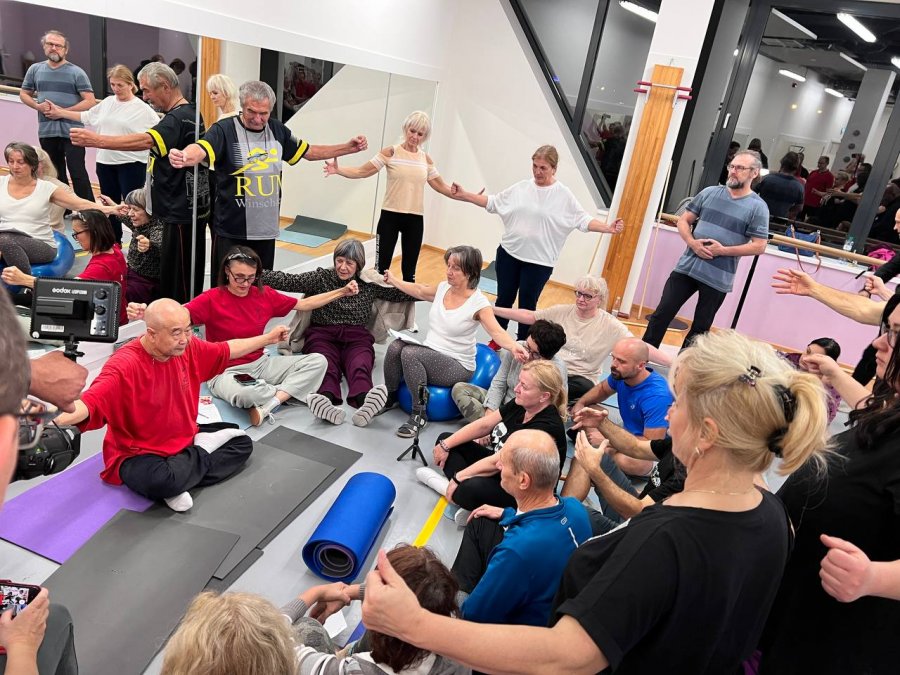 Be sure to switch on subtitles.
In this video,
Master Mu Yuchun shows many health points and ways to help yourself.
Useful information about the thyroid gland. Watch the video carefully until the end. Also, Master Mu Yuchun shows a way to lose weight. You will learn what to do if you have abnormal blood pressure, tinnitus, headache. The video was filmed at a seminar with Master Mu Yuchun in Slovakia, Bratislava.
Always consult with your doctor and follow his recommendations.
More about Mu Yuchun:
http://www.zhengongfu.org/muyuchun/
http://www.zhengongfu.org/muyuchun/biography/
http://www.zhengongfu.org/encyclopedia/muyuchun/
http://www.wushuodessa.com/eng/people/muyuchun.shtml
You can read about Mu Yuchun teachers:
http://www.zhengongfu.org/muyuchun/biography/
Subscribe to our channel and turn on the notification bell: https://www.youtube.com/c/zhengongfu
Association of Traditions and Culture of China Zhen Gongfu.
Mu Yuchun is its founder, the Master of traditional martial arts. Lived in Ukraine for more than 29 years. During this time, a large number of seminars were held, master classes on Wushu, Gunfu and Calligraphy, as well as festivals and other events, and hundreds of students were brought up.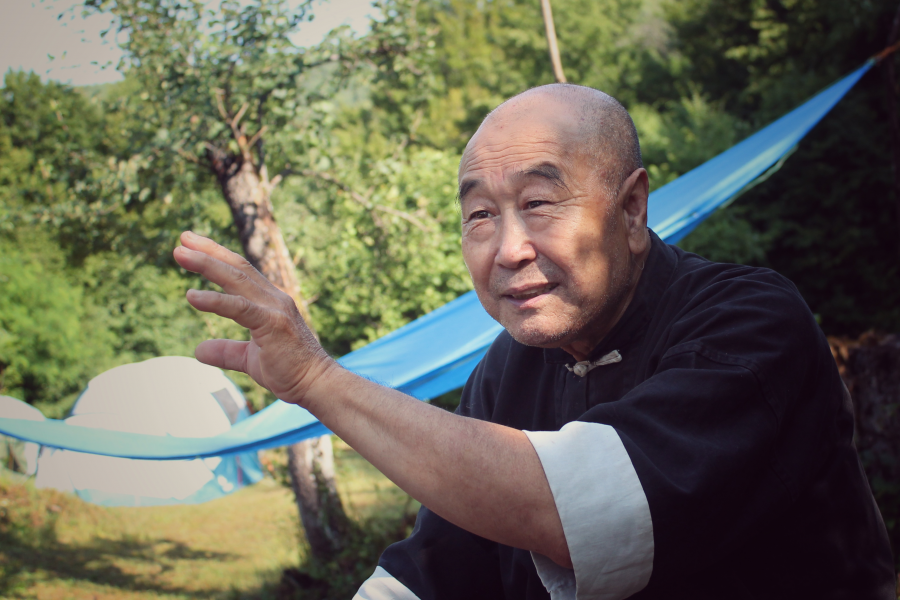 Text for video:
Our exercises to find the magnetic field and accumulate energy will help you. You will feel a surge of strength and improved blood circulation. Your health protection system is not working, in order for it to work, you need to do our exercises.
Be sure to do our exercises. In China, everyone does exercise.
Start protecting yourself and become a doctor for yourself. Touch her hands. There is sweat on her hand. Your body is very weak inside. We need to solve the problem of excess weight. You need to lose weight. I cant. If you can't, then don't. No, Master Mu, I really need to lose weight. I certainly understand. This place on the neck, withers, is also thick. I'm thinking a little about how to help you.
Who lives next to you? Husband. Is he gone now? Dog. Oh dog. Exactly. Husband is like a dog. The wife walks at night, the husband has to go to meet and protect his wife.
You definitely need to do the exercises. Do you live far from here? Yes, Master Mu, she lives far away. You need to do our exercise, then the magnetic field inside you will become strong. Do this exercise. Then you will feel the wave inside. Slowly you will become stronger. This method will definitely help.
The second way.
Give me your leg. Massage should be done here, on the ankle. This massage helps to solve problems with the thyroid gland. Do it like this. You need to do a lot of massage. You don't need to feel sorry for yourself. Press hard here.
Friends, look how I'm doing. At first, I do these movements. Do you have a lot of saliva in your mouth right now? Is your mouth dry or wet? Do this massage for yourself. You will have a lot of saliva in your mouth. This saliva helps reduce thyroid problems. Do this massage. When you find the magnetic field between your hands, start rubbing your thyroid gland with the magnetic field. Do as Master Mu Yuchun shows. These movements are similar to such a massage. Only you do not do such a massage, but a magnetic massage, a massage with a magnetic field. Seen? That is why it is so important to collect the magnet.
Do another massage in this place on the arm. At the base of the middle finger. Do yourself a massage. Place your hand on your body like this to massage more forcefully. This is the place, middle finger. Yes. Do it strong. Strongly!
Yes, this massage will help.
There is one more place. This is the navel. Look, this position of the body is wrong. It is necessary to relax the lower back, round it a little. You're doing like this, it's not right. You have to do it like this. Do these vibrations. But attention! You can not do this massage if the bladder is full or you have drunk a lot of water.