A seminar Martial Arts with Master Mu Yuchun / 穆玉春 is a unique opportunity to become acquainted with the direct bearer of deep knowledge of the world of traditional Chinese martial arts.
The seminar program includes techniques on Wushu internal styles: Xingyiquan, Bajiquan, Bagua.
Take your chance to attend the seminar.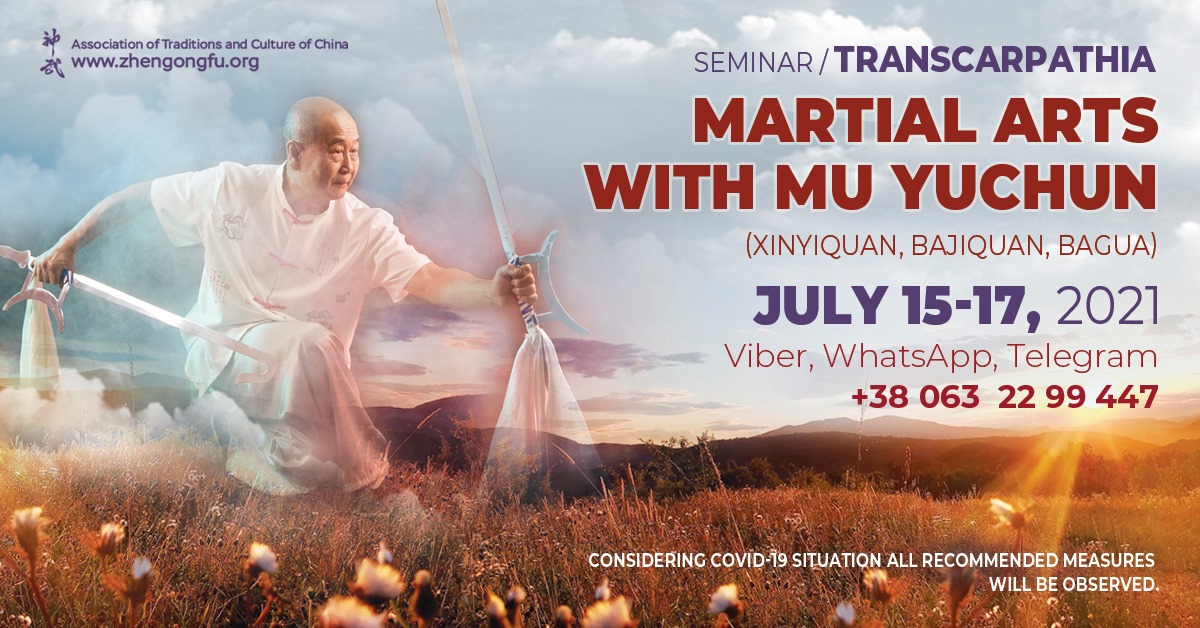 More about Mu Yuchun: 
Registration:
Viber, WhatsApp, Telegram +38 066 611-77-77
3) Волкова Наталия (Volkova Natalia) Viber, WhatsApp,
The seminar is conducted in Transcarpathia, Ukraine, camping.
Language of the seminar: Russian, English (upon request).
Date: 15-17 July 2021 (3 days).
Time: 7.00 a.m. – 10 a.m.; 7 p.m. – 9.00 p.m.
Seminar schedule:
Due to the COVID-19 situation, the format of the seminar may be changed.